Last Updated: 04/25/2012
Dr. C. Norman Coleman, Associate Director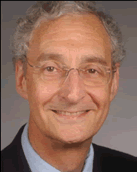 C. Norman Coleman, M.D., holds an undergraduate degree in mathematics from the University of Vermont and received his medical training at Yale University School of Medicine. Dr. Coleman completed his internship and residency in internal medicine at the University of California, San Francisco, a fellowship in medical oncology at NCI, and a fellowship in radiation oncology at Stanford University.
Board-certified in internal medicine, medical oncology, and radiation oncology, Dr. Coleman was a tenured faculty member at the Stanford University School of Medicine before joining Harvard Medical School in 1985 as the Alvan T. and Viola D. Fuller-American Cancer Society Professor and Chairman of the Joint Center for Radiation Therapy. In 1999, he became Director of NCI's Radiation Oncology Sciences Program, and in addition to RRP, he served as Chief of the Center for Cancer Research's Radiation Oncology Branch from 1999 until 2004.
Dr. Coleman currently is Associate Director of the DCTD Radiation Research Program, and a Special Advisor to the NCI Director. Since 2004, he has been the Senior Medical Advisor and Team Leader of the Chemical, Biological, Radiological, and Nuclear Team in the Office of Preparedness and Emergency Operations in the Office of the Assistant Secretary for Preparedness and Response in the Department of Health and Human Services. He has written extensively in his field and has won numerous awards, including the 2005 Gold Medal Award from ASTRO (American Society for Therapeutic Radiation Oncology) for his many scientific and professional contributions to the fields of radiation oncology and radiation biology. In addition, Dr. Coleman received the 2011 Samuel J. Heyman Service to America Medal for Homeland Security for developing a plan to deal with the health consequences of a radiological or nuclear incident in the United States and for helping the Japanese government respond to radiation from the Fukushima power plants damaged by the March 2011 earthquake and tsunami.
About the
Associate Director

C. Norman Coleman, M.D., holds an undergraduate degree in mathematics from the University of Vermont and received his medical training at Yale University School of Medicine. Dr. Coleman completed his internship and residency in internal medicine at the University of California, San Francisco, a fellowship in medical oncology at NCI, and a fellowship in radiation oncology at Stanford University. More…
For More Details
About RRP


Visit the RRP Website