Last Updated: 05/25/2023

STAFF HIGHLIGHT: DCTD's Medical Writing and Clinical Support Group — Skilled Scientist-Writers Play a Crucial Role in Cancer Drug Development
DCTD's Developmental Therapeutics Clinic (DTC) has conducted more than 80 early-phase (1 and 2) clinical trials in the NIH Clinical Center, of which 43 are open. Assessing clinical components such as side effects and tumor responses to agents is standard in DTC's trials, but the trials also include pharmacodynamic (PD), pharmacokinetic, and/or genomic assays in patient tumors and/or surrogate tissues. These correlative endpoints are often based on the extensive preclinical work of other groups and labs within or supporting DCTD, rounding out a "bench-to-bedside-to-bench" research process.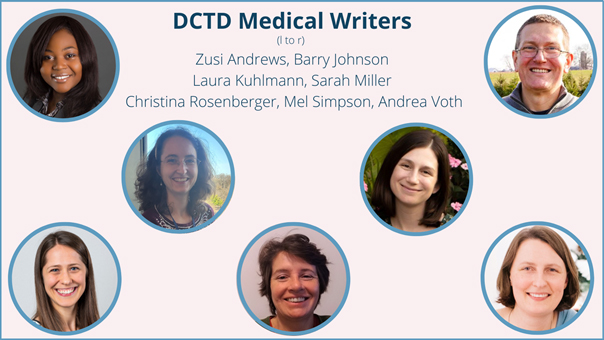 DCTD's Medical Writing and Clinical Protocol Support Group ensures that the translational and clinical research being conducted in the DTC is communicated effectively — from clinical trial initiation, management, and closure to publication in peer-reviewed medical journals and on clinicaltrials.gov — and is used to inform future DTC clinical trials. For this issue of the DCTD Newsletter, Dr. Mel Simpson, manager of DCTD's Medical Writing and Clinical Protocol Support Group, describes the group's essential role in supporting these highly collaborative and dynamically interconnected processes.
Initiating a Clinical Trial
Drug candidates for new clinical trials can come to the DTC through the NCI Experimental Therapeutics (NExT) Program and from DCTD researchers investigating molecular targets of interest. Recently, candidates have come from screens of novel drug combinations that are conducted in patient-derived xenograft models of rare cancers. DCTD's Biologic Testing Branch (BTB) develops these models, and the NCI Patient-Derived Models Repository (PDMR) makes them publicly available to the scientific community.
The writing group translates the NCI preclinical data, clinical scientists' ideas, hypotheses, and previous work into a study Letter of Intent (LOI) and then a clinical protocol document and accompanying patient informed consent forms. The group shepherds the forms through the required scientific and IRB review committees and ensures that regulatory requirements and timelines are met. Once the trial opens to patient accrual, the writers participate in the study team's review of progress and results and amend study documents as needed — all the while ensuring that protocol design and conduct follow applicable human subjects regulations and NIH policies. Once a trial has met its endpoints, the writers coordinate data analysis; interpret, contextualize, and summarize the results; and draft a manuscript.
Each writer has a PhD and years of biomedical research experience as well as stellar scientific writing skills. With this skillset, the writers engage in both writing and collaborative data analysis together with the clinical team and preclinical investigators.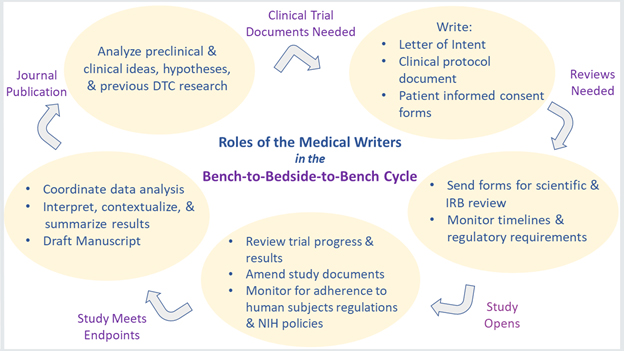 Coordinated Communication
In addition to data analysis and writing, a critical component of the writers' work is to maintain the communication flow among the many collaborating groups. Many DTC trials are multicenter studies, which require constant, careful communication among multiple clinical research centers. For example, the writers develop the protocol document and work closely with a DTC research nurse who spearheads the management of each study and ensures that all documentation and instructions are clearly written. If patient samples are not collected or shipped from participating sites per protocol, the writers can amend the protocol document to clarify details and work with the DTC research nurse to ensure that the instructions are clear.
The writers and the research nurse work together to communicate the importance of proper collection and handling of patient samples to the incredibly busy clinical staff collecting them. That sample is likely an essential component of the trial's research objectives such that inconsistencies in sample collection, handling, or shipping to the Frederick National Laboratory for Cancer Research (FNLCR) — where it will be analyzed — can affect the research integrity of the study and compromise the patient's contribution to it.
Interaction, Interdependence, and Collaboration
Before any PD analysis is performed on patient samples, the Pharmacodynamic Assay Development and Implementation Section (PADIS) in FNLCR validates that the assay is clinically fit-for-purpose and publishes the results. To that end, the writers work very closely with PADIS researchers on assay development and technical SOP writing and publication (see DCTD's Clinical Pharmacodynamic Biomarker Website; a subset is available to clinical investigators via the NCI National Clinical Laboratory Network [NCLN]). Often, PADIS and the writers work with DTC clinical staff as well to determine the optimal time of specimen collection based on both preclinical data and clinical feasibility (e.g., patients' care schedules and interventional radiologist availability).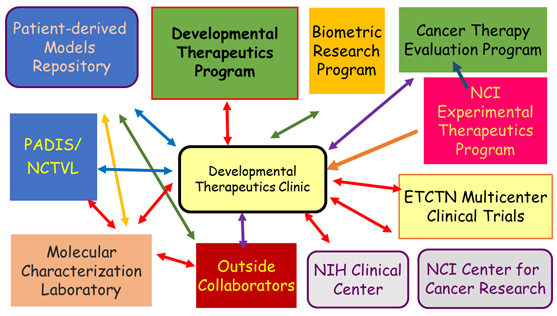 Because the writers are involved in publishing the preclinical data, they are familiar with the assay intended for integration into the clinical study design and can then interpret the clinical data for eventual publication. The writing group is especially proud of a 10-part special issue of Seminars in Oncology

edited by Drs. Doroshow and Parchment (PADIS) describing the importance of PD in cancer drug development, which required a genuine team effort to complete. Also noteworthy were efforts across DTC, FNLCR, the NIH Clinical Center, and external investigators to improve research biopsy quality (NCI Cancer Currents Blog).
In addition to PADIS, the writing group collaborates frequently with staff from the Molecular Characterization Lab (MoCha) and the PDMR, from assisting with publication of preclinical data from these groups to incorporating preclinical data and clinical genomic analyses into clinical protocol documents. PDMR and MoCha data often play a vital role in providing the preclinical justification for a new clinical study, and, in turn, MoCha supplies genomic and/or transcriptomic analyses of clinical samples that give meaningful insights into the molecular determinants of response or resistance to agents being tested in DTC clinical trials.
A Communication Hub
The writing group's collaborations with several DCTD research groups allow them to anticipate and answer clinically relevant questions. Here are examples of routine questions that the writing group may need to answer or know where to find answers:
What genomic data is the study principal investigator obliged to share with the patient and what information about each patient is required to be shared when reporting results in manuscripts or databases?
Fort Detrick, home of the FNLCR, is a military base and does not receive weekend deliveries. Will clinical samples collected on a Friday be stable if they cannot be shipped until Monday?
Does a patient need to go through an additional informed consent process if their specimen is used in a newly validated PD assay?
Communication is key to answering the myriad questions that can arise throughout the conduct of a clinical study, and part of the writer's job is to be the hub of relevant information for the clinical trial. There is an extraordinary amount of talent within DCTD, and here are some examples that demonstrate how we find expertise to support DTC's trials.
If the clinical team doesn't know whether a trial's accrual target is sufficient to conclusively analyze the study's clinical specimens, then the writers turn to Dr. Kate Ferry-Galow's group in the Clinical Pharmacodynamic Biomarkers Program, FNLCR. They carefully track the number of paired (i.e., pre- and post-dose) biopsy samples that are received and are of sufficient tissue quality for research use.
If the DTC is exploring new uses for research tissue, then Dr. Jason Cristofaro, DCTD's Office of the Director, will know whether it is permissible to share research data from one pharmaceutical company with another.
The DTC has more than 40 clinical trials enrolling patients with rare cancers concurrently, so accrual to each can take several years. Because of this lengthy timeframe, the writers pull together the right researchers from MoCha and PADIS to discuss whether research endpoints first included in a CTEP LOI 10 years ago are still relevant.


The DCTD writers maintain cordial relations with staff in CTEP's Protocol Information Office, Theradex, the NIH IRB and Central IRB offices, and the NCI Center for Cancer Research Protocol Support Office (the DCTD writers' counterparts in the Clinical Center) to facilitate communication. These groups play important roles in clinical trial implementation.
DTC runs an extraordinarily large number of protocols per Principal Investigator, so the writing group, in turn, advises the Protocol Support Office on common issues and problems and provides advice on working with CTEP and NCI CIRB. One highlight is that the writers took the lead on adapting DTC studies to new templates after the IRBs from each NIH institute including the NCI were merged into a single NIH IRB.
In their non-protocol-related role, the writers draft DCTD Senior Advisory Committee (SAC) and NCI Experimental Therapeutics (NExT) Program meeting summaries to document NExT Program project progress and corresponding DCTD decisions. They also write letters to lower-ranked NExT Program applicants detailing reviewer concerns that should be addressed in any proposal resubmission. Often this involves synthesizing and condensing reviewer comments into concrete actions that the applicant can take for a successful resubmission. Making sure that these letters are clear, detailed, and polite is an art form.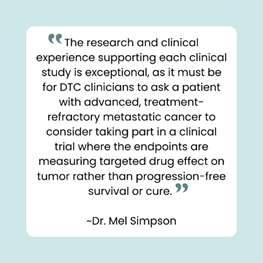 Notable Recent Clinical Trials and Publications with Writing Group Involvement
| | |
| --- | --- |
| The ongoing collaboration with Dr. Brigitte Widemann's group from the Pediatric Oncology Branch, NCI Center for Cancer Research, and Dr. Apurva Srivastava's group, PADIS, to evaluate the MEK inhibitor selumetinib in patients with neurofibromatosis type 1 and inoperable plexiform neurofibromas | The FDA approved the drug for pediatric patients, and the DTC is helping to expand that indication to adult patients through an international placebo-controlled phase 3 trial led by Dr. Geraldine O'Sullivan Coyne. |
| Dr. Alice Chen's phase 2 trial of the PD-L1 inhibitor atezolizumab in patients with alveolar soft part sarcoma (ASPS), a rare disease (80 newly diagnosed patients per year in the US) primarily in children and young adults | The FDA approved atezolizumab for this indication on December 9, 2022. Read NCI's press release. |
| DTC's longitudinal sample collection and tracking protocol to link PD research data obtained from patients participating on different DTC trials | The results are leading to a better understanding of the molecular response and resistance to different treatments over time. |
| The randomized phase 2 Molecular Profiling-Based Assignment of Cancer Therapy (NCI-MPACT) trial | This trial assessed the utility of applying tumor DNA sequencing to treatment selection by comparing the efficacy of four study regimens matched to each patient's aberrant pathway or not matched to that pathway. A companion preclinical study conducted by DCTD's BTB is being prepared for publication. |
| The Responses to Oncology Agents and Dosing in Models to Aid Preclinical Studies (ROADMAPS) database and manuscript (see DCTD News) | ROADMAPS makes more than 30 years of DCTD/BTB drug response and toxicity data from human xenograft models available for use by the research community. |
| Tissue collection protocols | These support the generation of patient-derived models from adult and pediatric patients at the NIH Clinical Center as well as at more than 70 Cancer Centers and community hospitals across the US. |
SPOTLIGHT: NCI Welcomes Gregory Reaman, MD, Scientific Director, Children's Cancer Data Initiative (CCDI)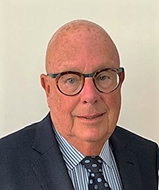 Dr. Reaman's research interests are in the immunobiology and therapy of acute leukemia and the development of new cancer therapeutics for children. He joined NCI in November 2022 after serving as the Associate Director for Pediatric Oncology in the FDA's Oncology Center of Excellence, Office of the Commissioner and Associate Director for Pediatrics in the Office of Oncologic Diseases, CDER, for 11 years.
As CCDI's Scientific Director, Dr. Reaman will develop, direct, and coordinate its programs and initiatives. He will provide scientific oversight and recommendations to drive CCDI's vision and progress, with the needs of the childhood cancer community in mind. With his leadership and commitment to advancing research, NCI will continue to ensure that CCDI works toward improving outcomes for all children, adolescents, and young adults with cancer.
More on CCDI
CCDI is a bold initiative that will shift the paradigm of how we learn from every child. The goal of CCDI is not simply to generate more data, but to build processes that transform data into knowledge that moves childhood cancer research forward in the most meaningful ways so that patients, survivors, and their families can benefit from better diagnosis, treatments, and improved long-term health outcomes. CCDI is a federal investment of $50 million per year, for 10 years, to support research in patients and survivors of childhood cancers by bringing together the nation's childhood and AYA cancer research, advocacy, and care communities in an ambitious effort to improve data collection, sharing, analysis, and access.
More on Dr. Reaman
Dr. Reaman has authored more than 350 peer-reviewed publications and has held numerous academic and clinical research leadership positions including:
Executive Director emeritus of the Center for Cancer and Blood Disorders and senior attending physician at Children's National Hospital, Washington, D.C.
Inaugural Chair of the Children's Oncology Group and previously served as the Associate Chair for New Agent Studies and Vice Chair for Scientific Affairs of the Children's Cancer Group.
National Board of Directors of the American Cancer Society and chaired its Task Force on Cancer in Children; Board of Directors of the American Society of Clinical Oncology; Board of Directors of the International Society of Pediatric Oncology.
First pediatrician member of the FDA's Oncologic Drugs Advisory Committee and the first chair of its Pediatric Subcommittee.
Emeritus Professor of Pediatrics at the George Washington University School of Medicine and Health Sciences.
NEWS ACROSS DCTD
DCTD Diversity, Equity, Inclusion, and Accessibility (DEIA) Update
DCTD remains committed to ensuring DEIA in our workforce, hiring practices, and workplace culture.
Over the past 12 months, we have enhanced DEIA in our division by:
Implementing new procedures for broad and targeted outreach to underrepresented groups regarding DCTD job openings.
This includes advertising DCTD job openings to email listservs for NIH affinity groups, scientific interest groups, and NIH-wide job announcements.
Implementing recommendations for the development of NCI hiring best practices resources via the NCI Equity and Inclusion Program Working Group 3.
Funding was approved by the NCI Equity Council to develop an NCI hiring best practices toolkit and training modules. These resources will be developed over the next 12-24 months to promote DEIA in the hiring process and will be available for hiring managers and selection committees to use during the hiring process.
Convening regular DEIA meetings with DCTD leadership and the Administrative Resource Center (ARC) to assess the workplace climate, identify areas for improvement, and create new programs.
Over the next 12 months, we will be working on:
Implementing new procedures to promote transparency and equity in DCTD staff promotion, awards, and access to new hire benefits/incentive information.
Implementing career development plans for DCTD staff.
Launching the DCTD DEIA webpage, which will detail our commitment to DEIA in staff recruitment, hiring, and retention. The webpage will also include NIH/NCI DEIA activities and resources; professional development resources; and opportunities for staff to provide feedback.
We look forward to this new year and working to promote DEIA in our workplace. If you have any questions, please contact Dr. Leah Hubbard (leah.hubbard@nih.gov), Chief Diversity Officer for DCTD.
DCTD Programs and Initiatives Book — 2018-2019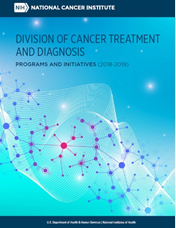 DCTD is pleased to provide the recently published DCTD Programs and Initiatives Book spanning the years 2018-2019. This book includes a comprehensive review of the research activities and resources that DCTD supports. Thank you to all DCTD staff for their dedication and hard work, which are demonstrated by the contents of this book. Read the book (pdf).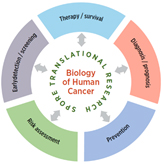 TRP announced its successfully competed FY2022 SPORE grantees in the fall of 2022. The SPORE program uses the P50 and U54 grant funding mechanisms to promote collaborative, interdisciplinary, translational cancer multi-project research. SPOREs are primarily focused on organ site disease, but also on themes that cut across organ sites. Read about the grantees and their projects.
Three NCI-supported Cancer Research Networks
Radiation Oncology-Biology Integration Network (ROBIN)
Radiation therapy (RT) can dynamically induce molecular targets in tumors that are not seen at diagnosis. The goal of ROBIN is to learn more about this complex biology to develop better therapies for people with cancer. Members of ROBIN will work collaboratively to optimize RT in combination with anti-cancer agents, applying new biological knowledge to optimize RT in combination with systemic drugs, immunotherapy, and other agents. Read more about ROBIN.
Canine Cancer Immunotherapy Clinical Trials Network
In 2017, NCI provided funding in precision medicine oncology to six U.S. veterinary schools of medicine to support a network of veterinary oncologists and surgeons to enroll pet dogs as patients in immunotherapy clinical trials of cancer. The goal was to perform canine immunotherapy trials and correlative analyses to determine if dogs are useful models for informing human cancer research. NCI expanded its support of comparative oncology by funding a second canine immunotherapy clinical trials network in late 2022. The new network is covering additional areas not covered by the original including research on therapies for bladder cancer and some novel immunotherapies. Watch a recent 60 Minutes segment

on comparative oncology featuring Dr. Nicola Mason, University of Pennsylvania, Network Coordinating Center.
Acquired Resistance to Therapy Network (ARTNet)
In 2022, NCI provided funding to five research centers and a coordinating-data management center to examine cancer types where acquired resistance and disease recurrence pose significant obstacles (e.g., cancers of the lung, esophagus, head-and-neck, pancreas, and leukemia). The investigative teams will coordinate to use state-of-the-art approaches that combine -omics, imaging, immunology, stromal, and cancer cell biology modeling. ARTNet bridges basic science discoveries to preclinical testing to translate therapeutic strategies and overcome cancer therapy resistance. It will focus on the mechanisms of acquired resistance to cancer therapies and disease recurrence and integrate those findings through team science.
Workshop on Shaping the Landscape of Brain Metastases Research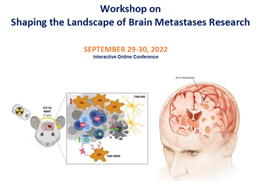 This three-day workshop in September 2022 convened stakeholders across the spectrum of brain metastases research (patients and patient advocates, cooperative group leadership, brain tumor foundations, translational and clinical investigators, professional societies, and NIH leadership) to identify priorities that will shape the landscape of future brain metastases research. See more information on the workshop plus the recordings.
Upcoming Cancer, Aging, and Comorbidities Webinar Series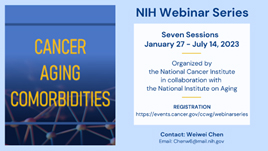 Organized by the NCI and the National Institute on Aging, this seven-webinar series (monthly from January 27 to July 14, 2023) aims to facilitate the understanding of the complex roles that aging and comorbidities play in mechanisms underlying cancer response, cancer treatment, and survivorship.
The speakers will explore the status, challenges, and opportunities in seven areas of high significance to cancer research in the context of aging and comorbidities. The goal is to stimulate interest in the topics and encourage the consideration of aging and comorbidities in cancer research. See more information on the webinar series and registration.
NIH Trial Leads to Atezolizumab Approval for Alveolar Soft Part Sarcoma (ASPS)
On December 9, 2022, the US FDA approved the immunotherapy drug atezolizumab for the treatment of alveolar soft part sarcoma (ASPS). ASPS is a rare disease affecting fewer than 100 people per year in the U.S. Dr. Alice Chen, Developmental Therapeutics Clinic (DTC), led the trial that informed the FDA approval. This treatment is not only available now for adults with ASPS, but also for children 2 years and older; this represents the first FDA approval for atezolizumab in the pediatric population. NCI's press release provides more information on the trial and results.
Dr. Chen would like to express her gratitude to everyone who contributed to this effort, especially the patients who participated on the study. NCI staff include many individuals from DCTD's DTC, Cancer Therapy Evaluation Program, including Dr. Elad Sharon, the Regulatory Affairs Branch, the Clinical Trials Monitoring Branch, and the Pharmaceutical Management Branch, and staff from the Center for Cancer Research.
Drs. Nita Seibel and Malcolm Smith Participated in a STAR Act Webinar
NCI pediatric oncology and survivorship research colleagues, Drs. Nita Seibel and Malcolm Smith, hosted a webinar on September 12, 2022, to provide a detailed overview of NCI's implementation efforts of the Childhood Cancer Survivorship, Treatment, Access, and Research (STAR) Act. Watch the webinar recording and slide presentation here in the "STAR Act Implementation Update" callout box.
New version of FDA-approved Drug Plates Available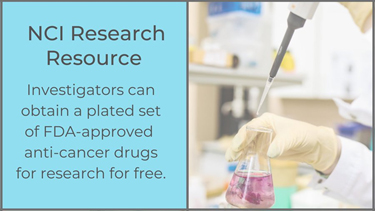 A new version (AOD XI) of the FDA-approved drug plate is now available to the public (external research investigators). Small amounts (5 mg) of FDA-approved anti-cancer agents are available. The updated plated set contains ~180 drugs and can be used for cancer research, drug discovery, and combination drug studies. Details about the available plate(s) from the Developmental Therapeutics Program (DTP) are on the DTP website.
Selected Publications with DCTD Staff Co-authors and NCI Cancer Currents Blog Posts Featuring DCTD Staff
Publications
Li Y, Lih T-S M, Dhanasekaran SM, et al. Histopathologic and proteogenomic heterogeneity reveals features of clear renal cell carcinoma aggressiveness. Cancer Cell. 2022 Dec 20. Online ahead of print.
Korn EL, Moscow JA, and Freidlin B. Dose Optimization during Drug Development: Whether and When to Optimize. J Natl Cancer Inst. 2022 Dec 19. Online ahead of print.
Baranda JC, Diaz FJ, Rubinstein L, et al. Expanding Access to Early Phase Trials: The CATCH-UP.2020 Experience. JNCI Cancer Spectr. 2022 Dec 16. Online ahead of print.
Mishkin GE, Denicoff AM, Best AF, and Little RF. Update on Enrollment of Older Adults onto National Cancer Institute National Clinical Trials Network Trials. J Natl Cancer Inst Monogr. 2022 Dec 15;2022(60):111-116.
Assouline S, Michaelis LC, Othus M, et al. A randomized phase II/III study of 'novel therapeutics' versus azacitidine in newly diagnosed patients with acute myeloid leukemia (AML), high-risk myelodysplastic syndrome (MDS), or chronic myelomonocytic leukemia (CMML), age 60 or older: a report of the comparison of azacitidine and nivolumab to azacitidine: SWOG S1612. Leuk Lymphoma. 2022 Dec 14;1-5. Online ahead of print.
Adams LM, DeHart CJ, Drown BS, et al. Mapping the KRAS proteoform landscape in colorectal cancer identifies truncated KRAS4B that decreases MAPK signaling. J Biol Chem. 2022 Dec 5;299(1):102768.
Fu S, Yao S, Yuan Y, et al. Multicenter Phase II Trial of the WEE1 Inhibitor Adavosertib in Refractory Solid Tumors Harboring CCNE1 Amplification. J Clin Oncol. 2022 Dec 5. Online ahead of print.
Ke W, Crist RM, Clogston JD, et al. Trends and patterns in cancer nanotechnology research: A survey of NCI's caNanoLab and nanotechnology characterization laboratory. Ad Drug Deliv Rev. 2022 Dec;191:114591.
Huang EP, O'Connor JPB, McShane LM, et al. Criteria for the translation of radiomics into clinically useful tests. Nat Reve Clin Oncol. 2022 Nov 28. Online ahead of print.
Denicoff AM, Ivy SP, Tamashiro TT, et al. Implementing Modernized Eligibility Criteria in US National Cancer Institute Clinical Trials. J Natl Cancer Inst. 2022 Nov 14;114(11):1437-1440.
Konate MM, Li M-C, McShane L, and Zhao Y. Discovery of Pathway-independent Protein Signatures Associated with Clinical Outcome in Human Cancer Cohorts. Sci Rep. 2022 Nov 11;12(1):19283.
Advani AJ, Moseley, A, O'Dwyer KM, et al. Dasatinib/Prednisone Induction Followed by Blinatumomab/Dasatinib in Ph+ Acute Lymphoblastic Leukemia. Blood Adv. 2022 Nov 2. Online ahead of print.
Nguyen J, Takebe N, Kummar S, et al. Randomized Phase 2 Trial of Sunitinib or Cediranib in Alveolar Soft Part Sarcoma. Clin Cancer Res. 2022 Oct 27. Online ahead of print.
Kim JW, McKay RR, Radke MR, et al. Randomized Trial of Olaparib with or without Cediranib for Metastatic Castration-Resistant Prostate Cancer: The Results from National Cancer Institute 9984. J Clin Oncol. 2022 Oct 18. Online ahead of print.
Ethier J-L, Fuh KC, Arend R, et al. State of the Biomarker Science in Ovarian Cancer: A National Cancer Institute Clinical Trials Planning Meeting Report. JCO Prec Oncol. 2022 Oct;6e220035.
Akeeb AA, King SM, Olaku O, and White JD. Communication between Cancer Patients and Physicians About Complementary and Alternative Medicine: A Systemic Review. J Integr Complement Med. 2022 Sept 23. Online ahead of print.
NCI Cancer Currents Blog
Study Identifies a Potential Cause of Immunotherapy's Heart-related Side Effects. December 22, 2022.
Brentuximab Approved for High-risk Hodgkin Lymphoma in Children and Adolescents. December 15, 2022.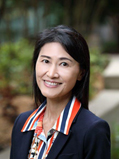 Changing the Perception of Early-Phase Cancer Clinical Trials: A Conversation with Dr. Naoko Takebe. November 10, 2022.
Immunotherapy before Surgery Appears Effective for Some with Melanoma. October 12, 2022.
Vulnerability in Brain Tumors May Open Door to New Treatments. September 26, 2022.
FUNDING UPDATES
| Title | Announcement Number | First Available Due Date | Expiration Date | Activity Code |
| --- | --- | --- | --- | --- |
| Coinfection and Cancer (Clinical Trial Not Allowed) | PAR-23-056 | January 16, 2023 | November 17, 2025 | R21 |
| Bioengineering Research Grants (Clinical Trial Optional) | PAR-22-243 | October 1, 2022 | September 8, 2025 | R01 |
| Bioengineering Research Grants (Clinical Trial Not Allowed) | PAR-22-242 | October 1, 2022 | September 8, 2025 | R01 |
FOA Spotlight
PAR-21-306 — Research Specialist Award (R50) specifically for clinician scientists supporting NCI-funded clinical trials research.
The Research Specialist Award is designed to encourage the development of stable research career opportunities for exceptional clinician scientists who want to continue to participate in the NCI clinical trials networks through leadership in the 1) development of national clinical trials, 2) implementation of NCI clinical trials in their institutions, and 3) national service to the NCI clinical trials networks through participation in the scientific review committees, monitoring committees and other activities, but not serve as principal investigators of research project grants.