Last Updated: 07/12/2021
Commemorating the 50th Anniversary of the National Cancer Act (NCA50): Clinical Imaging — Then and Now
By Janet Eary, MD, Associate Director, Cancer Imaging Program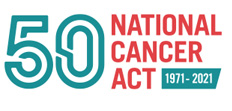 It would be hard to imagine cancer diagnosis, treatment planning, and follow-up without the modern 3D clinical imaging methods in use today.
But 50 years ago, we did not have these methods to evaluate cancer or any disease — no CT, MRI and SPECT devices, or ultrasound, mammogram, or nuclear medicine imaging units. At that time, some of these methods were being developed or were emerging, but none was routinely available to clinicians and patients. Following years of advances in imaging research and development, the use of imaging devices became more widespread, and imaging performance improved tremendously.
Commemorating the NCA50
As we remember the NCA50, the Cancer Imaging Program would like to congratulate the imaging research community for their years of effort.
NCI-supported imaging research has led to much of the technology development and clinical translation of imaging technologies over the last 50 years. We are grateful for these dramatic improvements in clinical imaging and the benefits they provide people with cancer during their routine clinical care.
NCI support for imaging research continues, as does the promise of enduring rapid progress in clinical imaging in the future. 
The Power of Images
The series of images below demonstrates major advances in imaging research and technology during the last 50 years.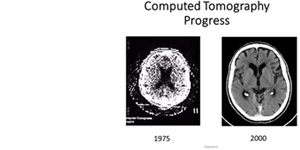 In this CT brain image comparison, there is an obvious lack of image definition and more anatomic distortion in the older image (left) compared to the high-resolution modern image (right).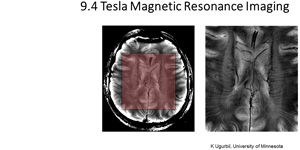 A high field strength (9.7T) research MRI brain image (left) with a high-resolution detail image of the central brain structures (right) show exquisite resolution of anatomic detail. We have seen major developments in MRI imaging over the past 30 years, and it is now widely available for clinical use.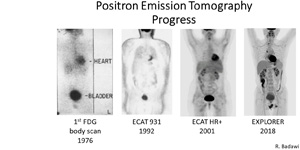 These images show progression of image quality and resolution in PET molecular imaging with radionuclides. From the truly "fuzzy" images on the left, to the fast, high-resolution, whole-body images that the NCI-funded Explorer device obtained, PET imaging has progressed significantly in tissue image quantitation for routine clinical cancer characterization. PET is in the forefront of molecular imaging research.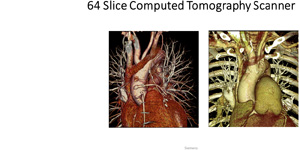 These images show 3D reconstruction renderings of the heart (left) and chest structures (right) resulting from enhanced imaging techniques developed in the 2000s. Completely digital imaging and image data reconstruction methods for all clinical imaging modalities have transformed care for people with cancer.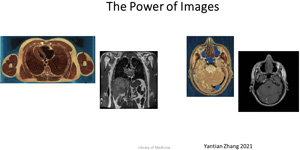 These two image sets show modern clinical images (right) and their anatomic (left) comparisons.